Sydney's Favourite Telephone On Hold Messages Provider
HOME MESSAGES ON HOLD MUSIC ON HOLD CLIENTS
On Hold Messages Sydney is a part of Media Messages, the leading message on hold provider around Australia. Media Messages are specialists in showing you how you can utilise the precious advertising space for your business while your customers are on hold. These high quality telephone messages are delivered on digital message on hold players provided for by Media Messages, and many businesses across Sydney have realised what a great marketing tool this is for the thousands of potential customers calling their business every month. On Hold Messages are not as expensive as you may think, and the team at Media Messages are experts in creating onhold messages that will create a professional first impression for your business and improve your bottom line. There are many ways in which professionally tailored Phone messages, on hold messages and music on hold will help your business to keep your customers coming back for more. On hold messages can tell your customers about your products and services, up sell your products and keep them in the loop of recent developments within your business. All these things come together to increase your very important sales inquiries.
On Hold Music and On Hold Messages are very powerful marketing tools indeed. On Hold Messages create a professional sounding image that informs your caller about every important aspect of your business.
See how simple it is to reach your customers through On Hold Messages today. Media Messages are able to provide you with your very own custom on hold message, absolutely free of charge.

Why On Hold Messages?
Every business needs to cut costs right now, and the Advertising budget is usually the first to go. On Hold Messages is by far one of the most cost effective advertising tools around. Yes, your customer has obviously taken the effort to call your business in the first place, but if your service is poor and they are kept waiting on hold for long periods of time, it does not guarantee that they are going to call back again, and they are likely to go away and tell their friends and family how long they were kept waiting on hold for. It is in this initial telephone call that messages on hold will help form your potential customer's first impressions of your business.
We understand that putting your customers on hold is usually an unavoidable task, but if you have a radio playing your customer could be listening to your competitor's ad, they might get tired of the silence and just hang up, and those ding dong chimes really are frustrating. Without Media Messages, you are missing out on an incredible opportunity to inform your caller, brand your company and increase sales for business. For all those advantages and more, on hold messages really are the smartest option! Speak to Media Messages today about all your advertising music on hold needs in Sydney and around Australia.

On Hold Client Sample:
Studies have shown that on average, a caller is put on hold for around 43 seconds, that's 13 seconds longer than the average radio ad! You can share a great deal of information in that short amount of time. Take a look at the example below of what a current Media Messages client can share with their customers in that same amount of time:
Message 1 MVO: Taste has arrived! With complete, affordable and stunning European design solutions that will inspire and simplify the way you renovate your home. See for yourself how beautiful, practical design and craftsmanship will transform the look of your home and the way you live.

Message 2 FVO: Enjoy a little taste of Europe right here in our stunning showroom. You can find our Taste Camperdown Design Centre and Showroom at 106 – 112Pyrmont Bridge Road, Camperdown. We are available Monday to Wednesday, and Friday 9am to 5:30pm, Thursday 9am to 8pm, Saturday 9am to 5pm, and Sunday 10am to 4pm.
Message 3 MVO: Taste design centres are here to empower and assist you in creating the dream home you've always wanted! We provide a qualified interior designer to assist you in creating your perfect home.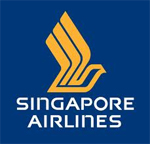 Don't lose business and let your customers hang up, or feel irritated by your silence, radio or chimes. Speak with Media Messages today, where our talented team of creative writers and audio producers can create your very own polished, informative and entertaining messages with voice overs and music to suit you. Speak to us and be sure to take advantage of your very own personalised demo! You will be glad you did.

Media Messages
2, 2 Spencer Road
Nerang, QLD 4211